Cameron-Okolita Inc.
Licensed Insolvency Trustees in Alberta
This website and its contents are provided by Cameron-Okolita Inc., one of Western Canada's largest independent insolvency and bankruptcy firms, with bankruptcy offices and services in many major centres in Alberta and Saskatchewan. Our Alberta Trustees travel to, and offer our services, in more locations in Alberta than any other Trustee firm.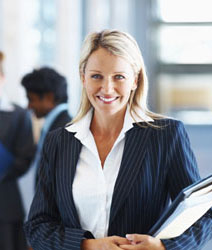 We opened our office in Edmonton, Alberta in 1996, and since then, our firm has helped almost 10,000 individuals and families in Edmonton and Northern Alberta find a solution to their debt problems. Our Goal is to provide a level of service which will enable our clients to successfully meet the financial challenges that face them and achieve true debt freedom!
You may have found us through an Internet search or by referencing Yellow Pages, or some other directory, but we are proud to say that a large percentage of the people we have been able to help have been referred to us by friends, family, or neighbors who are former clients of ours, as well as referrals from other trusted professionals, including accountants, lawyers, business professionals, etc.
The Bankruptcy Trustees at Cameron-Okolita Inc. are licensed by the Federal Government, and are members in good standing with their respective professional bodies, including but not limited to the:
Canadian Association of Insolvency and Restructuring Professionals
Institute of Chartered Accountants of Canada
Certified Management Accountants of Canada
and/or their respective provincial affiliates
CALL US TODAY AT (780) 429-9000
---
Bankruptcy Edmonton : Cameron-Okolita Inc., Edmonton, providing free bankruptcy consultations and help with bankruptcy options and debt settlement alternatives for Edmonton and area residents.